Last night it was announced that Whitney Houston had been found dead in her Beverly Hills Hotel. Many TV stations changed programming to air the life of Whitney Houston. So this morning I noticed on the news that it was all about Whitney again. When I check my Facebook page I saw a post from an on air personality from Project 9-6-1, a local radio station in Atlanta that caught my attention. They posted information on the Real Heroes that we never hear about or if we do it's a 1 min clip about them.
This is a friend of mine
Died October 27, 2008 Serving During Operation Enduring Freedom
35, of Bartlett, Ill.; assigned to the 2nd Battalion, 122nd Field Artillery, Illinois Army National Guard, Sycamore, Ill.; died Oct. 27 in in Baghlan, Afghanistan, of wounds sustained when a suicide bomber detonated explosives as he was preparing to enter a building.
I was going thru some old pictures from High School and wondered what Kevin was up to so I did what any normal person would do I Google'd his name, to find out that he and killed protecting our Country. This was in May of 2011 that I found this out. Kevin never made a movie or never had an album. He did what he thought was right, he joined the military. He was married and had two children. He was killed at the young age of 35, yet I never saw anything on CNN, FOX, MSNBC, or any other news outlet.
Below is a picture of Kevin, Myself and Razz Huerta from our history class at Waynesville High School in Waynesville, Mo in 1992.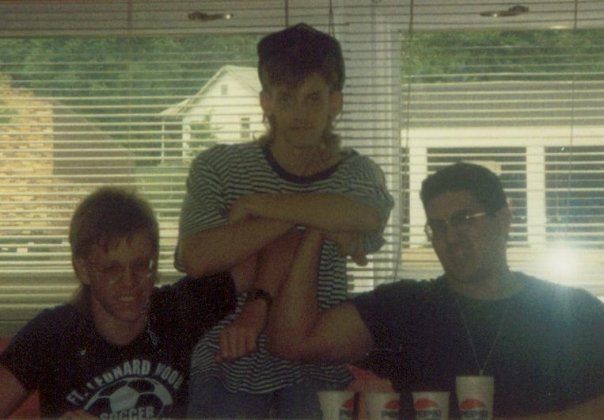 Below is a picture of President Obama visiting Arlington National Cemetery on November 11, 2009. Look down at the bottom right hand side of the picture and you can see Kevin's tombstone.
My Point…..
For More Information on TRUE FALLEN HEROES go to Here
---
---